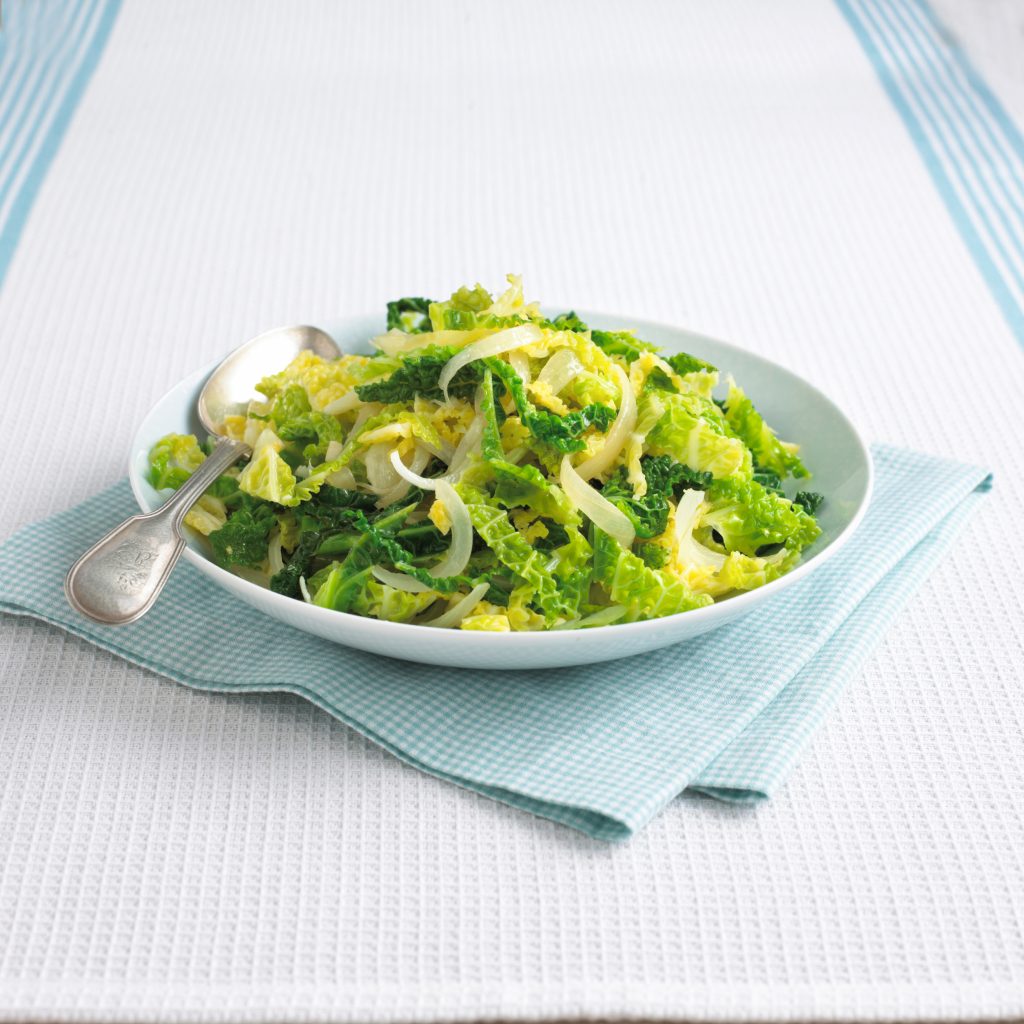 This delicious cabbage is the perfect accompaniment to mashed potato and a warming winter stew.
SERVES 4
PREP TIME 5 MINS
COOK TIME 20 MINS
Large Flameproof Casserole or Heavy-based Saucepan With A Lid

2 tbsp olive oil
1 tbsp butter
1 onion, finely sliced
1 garlic clove, crushed
14 oz (400g) Savoy cabbage, shredded
Salt and freshly ground black pepper

1.  Heat the oil and butter in a large flameproof casserole or heavy-based saucepan with a lid. Add the onion, cover, and cook over a medium heat, stirring frequently, for 10 minutes, until it is well softened, but not brown. Add the garlic and cook for a further minute.
2.  Add the cabbage, seasoning, and 4 tablespoons of water. The water will practically sizzle away. Mix it all together and cover. Cook over a low heat for 10 minutes, stirring occasionally, until the cabbage is cooked through.

| | |
| --- | --- |
| Fat:  40.05 g | Fiber: 14.23 g |
| Iron: 2.04 mg | Sugar: 13.71 g |
| Calcium: 173.81 mg | Sodium: 993.15 mg |
| Potassium: 1089.33 mg | Calories: 504.96 kcal |
| Protein: 9.46 g | Vitamin A: 4326.26 IU |
| Vitamin C: 132.12 g | Carbohydrates: 21.25 g |
| Saturated Fat: 11.26 g | Cholesterol: 30.53 mg |