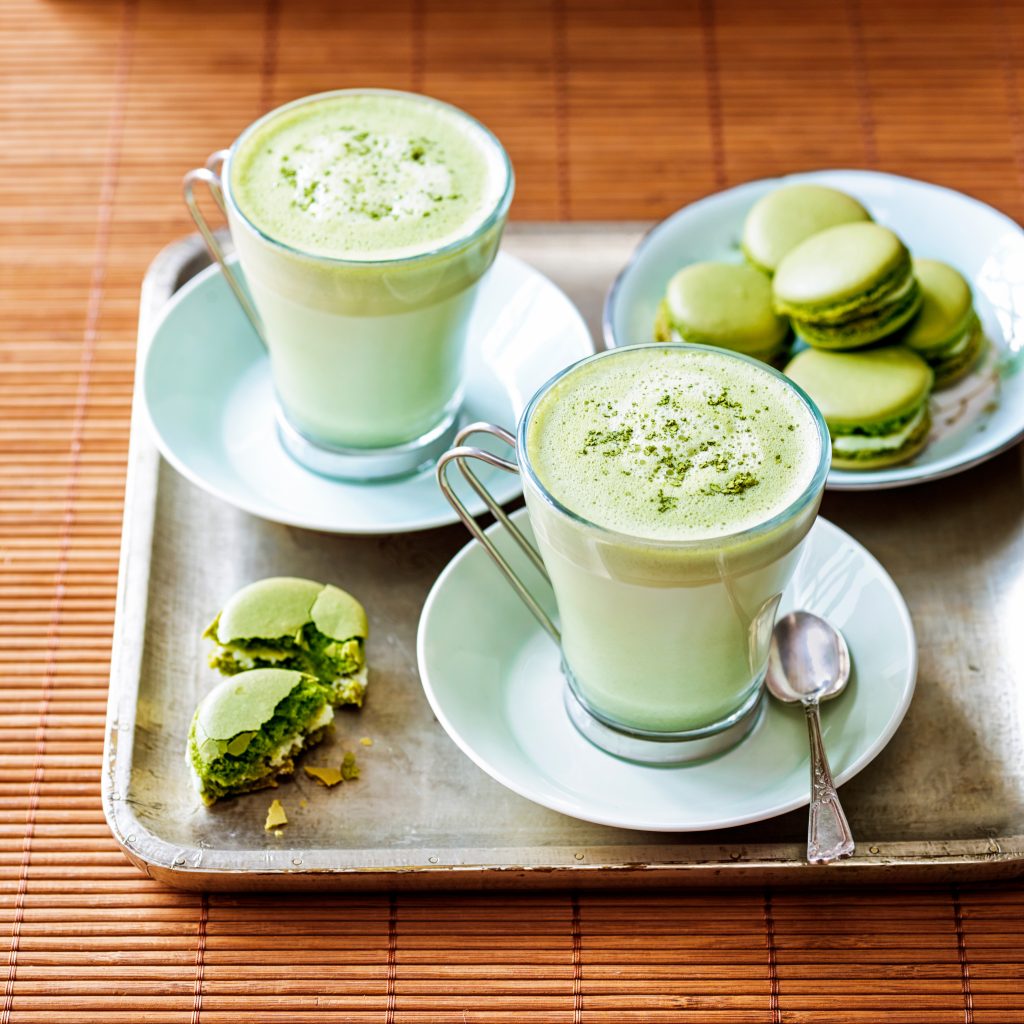 There isn't a hint of bitterness in this blissfully creamy tea. The powdery matcha makes a bubbly froth when whipped and imparts a pale green tinge to this easy-to-make choco-rich latte.
SERVES 2
PREP TIME 5 MINS
COOK TIME 10 MINS

Saucepan
Wooden Spoon
Whisk
Mugs / Cups
Thermometer

Recipe Ingredients:
12 fl. oz. (350ml) plain sweetened almond milk
0.5 oz (15g) white chocolate
2 tsp matcha powder, plus extra to garnish
4 fl. oz. (120ml) water heated to 80°C (175°F)

1.  Heat the milk and chocolate in a saucepan on a medium heat, stirring constantly, until the mixture simmers and becomes creamy. Remove from the heat and set aside.
2.  Whisk the matcha powder and hot water in a bowl to form a thin paste. Add the hot milk and chocolate mixture and whisk briskly until foamy. Pour into cups. Garnish with a pinch of matcha powder and serve hot.

| | |
| --- | --- |
| Fat:  9.11 g | Fiber: 1.84 g |
| Iron: 1.83 mg | Sugar: 7.65 g |
| Calcium: 432.76 mg | Sodium: 469.47 mg |
| Potassium: 41.11 mg | Calories: 145.55 kcal |
| Protein: 6.32 g | Vitamin A: 400 IU |
| Vitamin C: 0 g | Carbohydrates: 8.13 g |
| Saturated Fat: 2.85 g | Cholesterol: 0 mg |