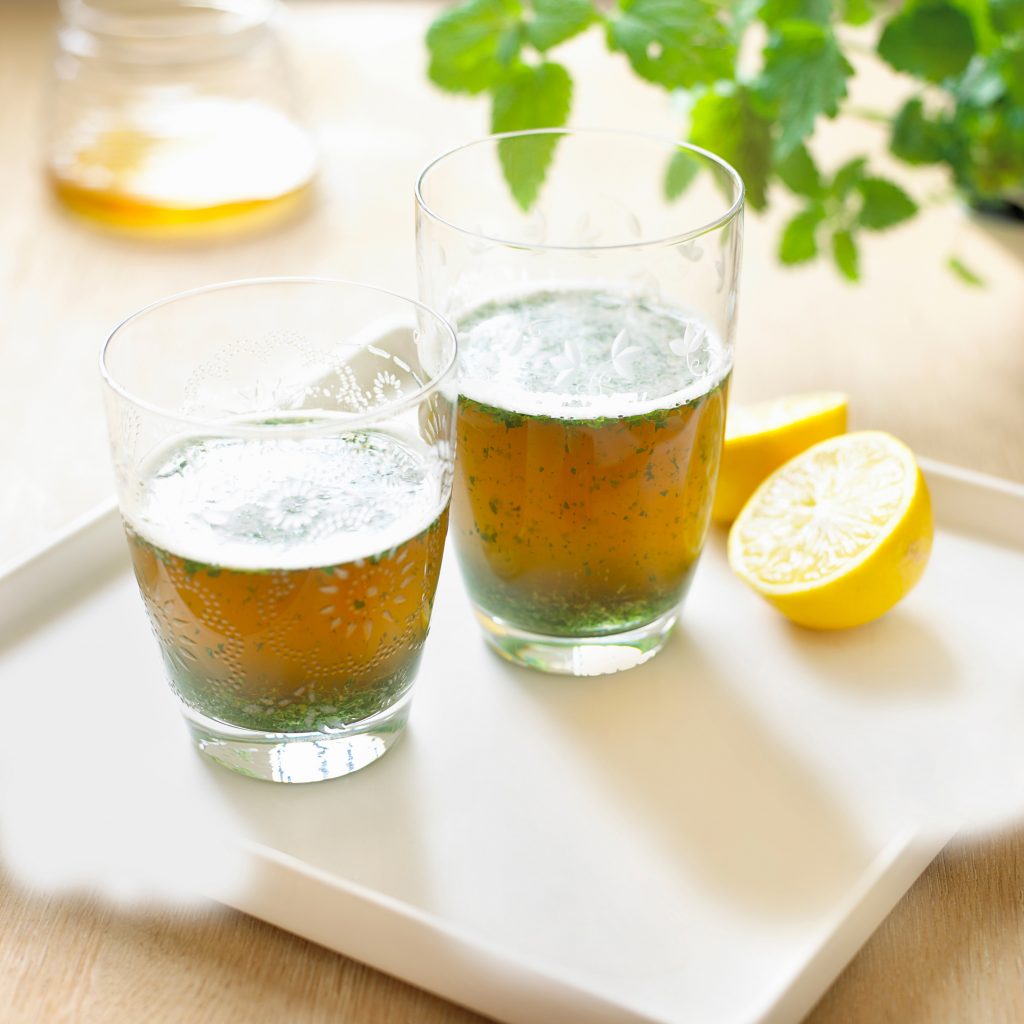 This purée requires young leaves, so is best prepared in late spring. Add 1–2 teaspoons to boiling or chilled water.
SERVES 4
PREP TIME 5 MINS
COOK TIME 0 MINS

Blender or Food Processor

Recipe Ingredients:
0.75 oz (20g) fresh lemon balm leaves
3.5 oz (100g) runny honey
Juice of 1/2 a lemon

1.  Place the leaves in a blender or food processor, add the honey and lemon juice, and blend until you get a smooth green purée.
2.  Dilute with water and drink. The purée will last for a week or two, if kept refrigerated.

| | |
| --- | --- |
| Fat:  0.27 g | Fiber: 1.99 g |
| Iron: 1.52 mg | Sugar: 82.24 g |
| Calcium: 59.42 mg | Sodium: 10.86 mg |
| Potassium: 203.48 mg | Calories: 323.12 kcal |
| Protein: 1.21 g | Vitamin A: 905.01 IU |
| Vitamin C: 18.87 g | Carbohydrates: 85 g |
| Saturated Fat: 0.06 g | Cholesterol: 0 mg |