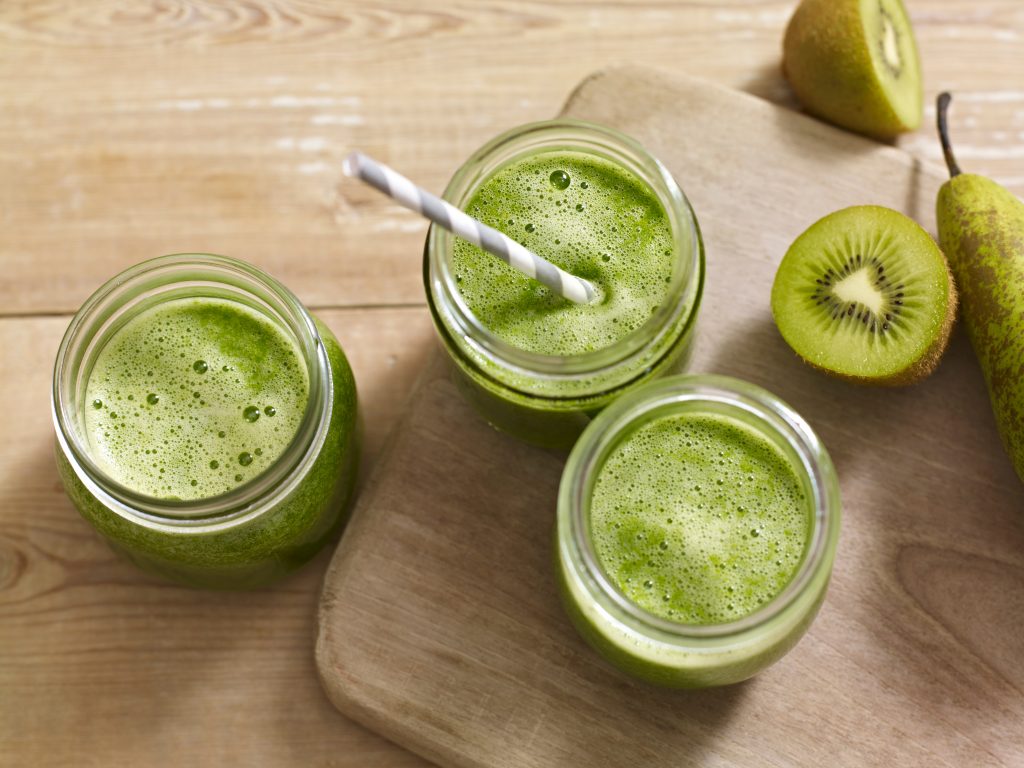 Kiwis are nutrient-dense, offering good nutrition for few calories. Pears are also very low in calories, and a good source of minerals.
SERVES 1
PREP TIME 5 MINS
COOK TIME 0 MINS

Juicer
Knife

2 kiwi fruit, peeled
1 large ripe Conference pear
1/4 cucumber
1 large handful baby spinach

1.  Chop the fruits into large chunks. Feed all the ingredients into a juicer and blend until smooth.
2.  Pour the juice into a glass, add an ice cube, and serve immediately.

| | |
| --- | --- |
| Fat:  1.51 g | Fiber: 13.78 g |
| Iron: 1.95 mg | Sugar: 39.95 g |
| Calcium: 122.78 mg | Sodium: 32.96 mg |
| Potassium: 1104.04 mg | Calories: 258.02 kcal |
| Protein: 4.2 g | Vitamin A: 3082.94 IU |
| Vitamin C: 189.43 g | Carbohydrates: 50.65 g |
| Saturated Fat: 0.13 g | Cholesterol: 0 mg |