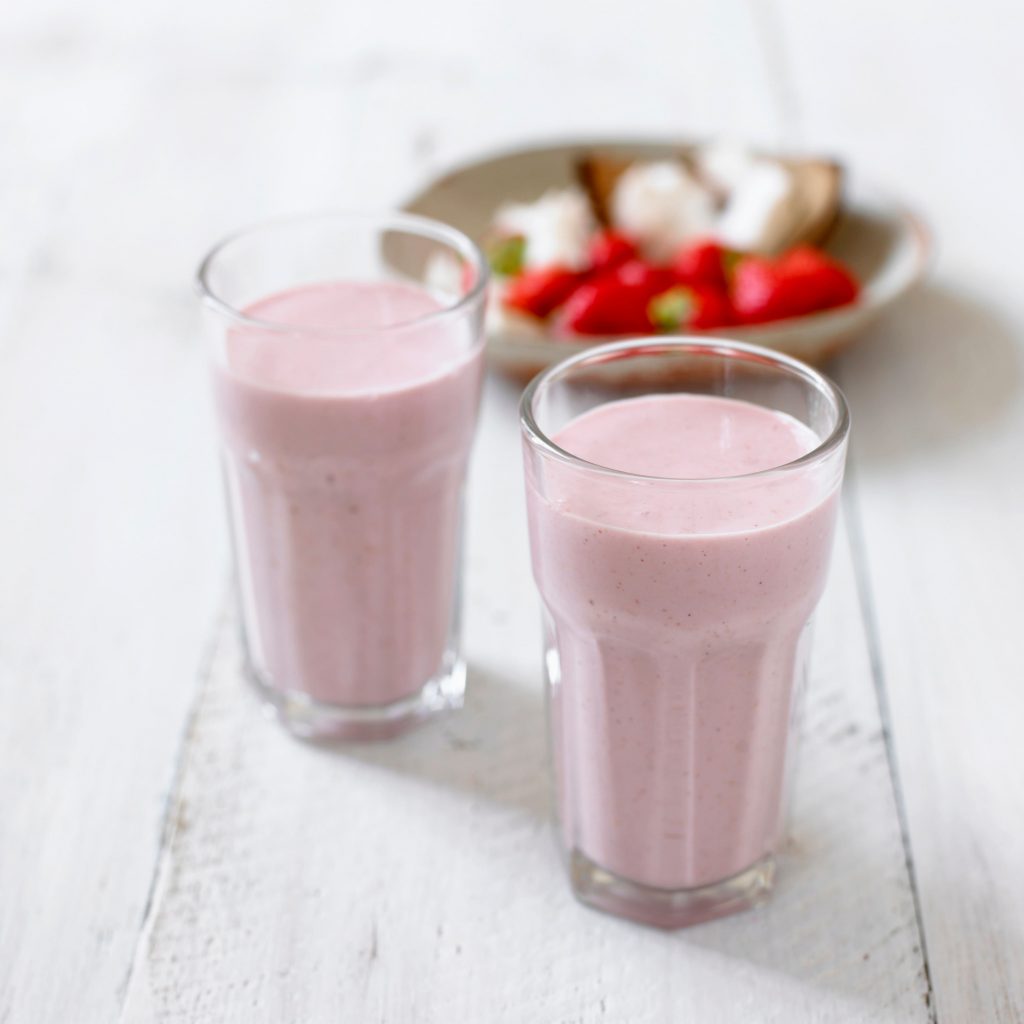 This healthy twist on strawberries and cream uses a cream made from coconut water and macadamia nuts. The nuts are a rich source of monounsaturated fatty acids, which are reputed to lower cholesterol.

SERVES 4
PREP TIME 5 MINS
COOK TIME 0 MINS

Equipment needed:
Blender or food processor
Recipe Ingredients:
1.75 oz (50g) macadamia nuts
9 oz (250g) fresh strawberries
10 fl. oz. (300ml) 0% Greek yogurt
7 fl. oz. (200ml) coconut water

Recipe Methods:
Step 1: Place all the ingredients in a blender or food processor and pulse to give a smooth, silky texture.
Step 2: Pour into four glasses and serve.

NUTRITIONAL INFORMATION (per recipe)
| | |
| --- | --- |
| Fat : 39.92 g | Fiber : 11.65 g |
| Iron : 3.69 mg | Sugar : 29.73 g |
| Calcium : 457.94 mg | Sodium : 328.82 mg |
| Potassium : 1507.36 mg | Calories: 651.65 kcal |
| Protein : 37.25 g | Vitamin A : 42.45 IU |
| Vitamin C : 155.6 g | Carbohydrates : 33.13 g |
| Saturated Fat : 6.73 g | Cholesterol : 14.79 mg |