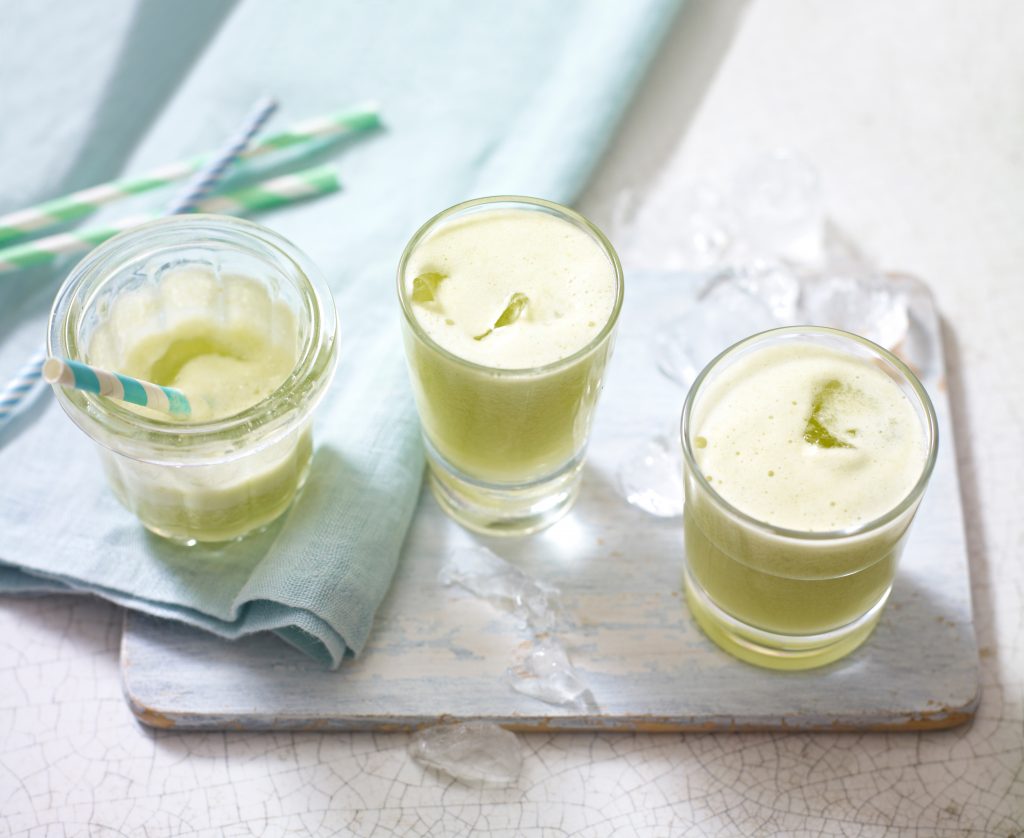 Grapes and melons have a high water content, so provide few calories but significant nutrients.
SERVES 2
PREP TIME 3 MINS
COOK TIME 0 MINS
Knife
Juicer

1/2 Ogen or Galia melon
5.5 oz (150g) seedless green grapes
Juice of 1 Granny Smith apple, about 100ml

1. Remove the skin from the melon and cut the flesh into large chunks.
2.  Feed all the ingredients into a juicer and blend until smooth. Pour the juice into two glasses, add an ice cube to each, and serve immediately.
| | |
| --- | --- |
| Fat:  1.33 g | Fiber: 16.7 g |
| Iron: 1.32 mg | Sugar: 90.35 g |
| Calcium: 53.89 mg | Sodium: 9.57 mg |
| Potassium: 980.26 mg | Calories: 438.96 kcal |
| Protein: 2.78 g | Vitamin A: 463.8 IU |
| Vitamin C: 34.36 g | Carbohydrates: 99.52 g |
| Saturated Fat: 0.26 g | Cholesterol: 0 mg |