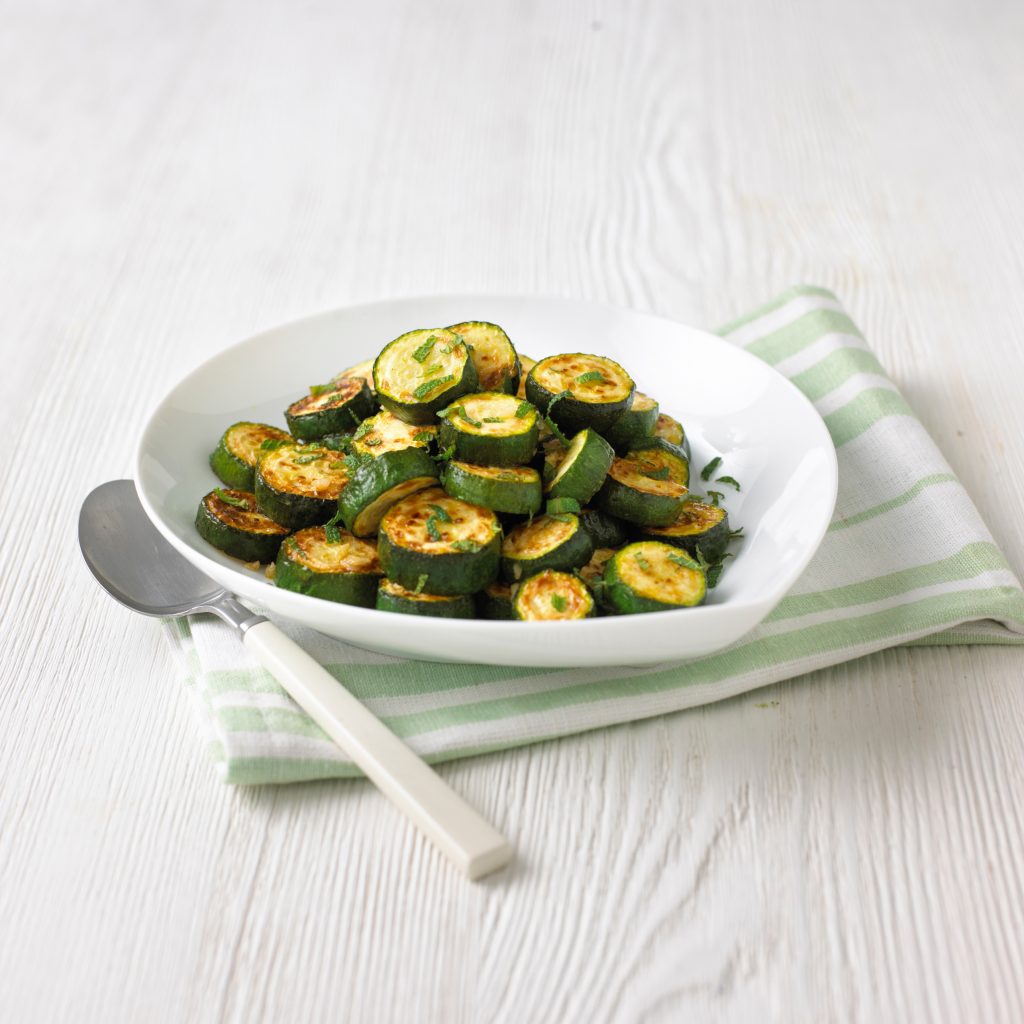 Courgettes, when eaten small, are sweet and juicy. The secret to cooking them well is in this recipe. Low in calories, courgettes are high in fibre.
SERVES 4
PREP TIME 5 MINS
COOK TIME 5 MINS

Large Flameproof Casserole or Heavy-based Saucepan With A Lid

2 tbsp olive oil
1 tbsp butter
300 g courgettes, sliced into 1cm ( 1/2 in) rounds
1 garlic clove, crushed
1 tbsp finely chopped mint
Salt and freshly ground black pepper

1.  Melt the oil and butter in a large flameproof casserole, or heavy-based saucepan with a lid, ideally one that will fit the courgettes in a single layer.
2.  Add the courgettes and stir them around so that as many as possible are touching the bottom of the pan. Cover and cook over a medium-high heat for 3 minutes.
3.  Remove the lid, stir in the garlic and mint, and season well. Cover again and cook for a further 2 minutes, shaking occasionally, until the courgettes are just cooked and golden brown in places.

| | |
| --- | --- |
| Fat:  40.52 g | Fiber: 3.19 g |
| Iron: 1.41 mg | Sugar: 7.54 g |
| Calcium: 61.49 mg | Sodium: 902.12 mg |
| Potassium: 807.98 mg | Calories: 405.92 kcal |
| Protein: 4 g | Vitamin A: 1023.1 IU |
| Vitamin C: 55.15 g | Carbohydrates: 7.38 g |
| Saturated Fat: 11.41 g | Cholesterol: 30.53 mg |