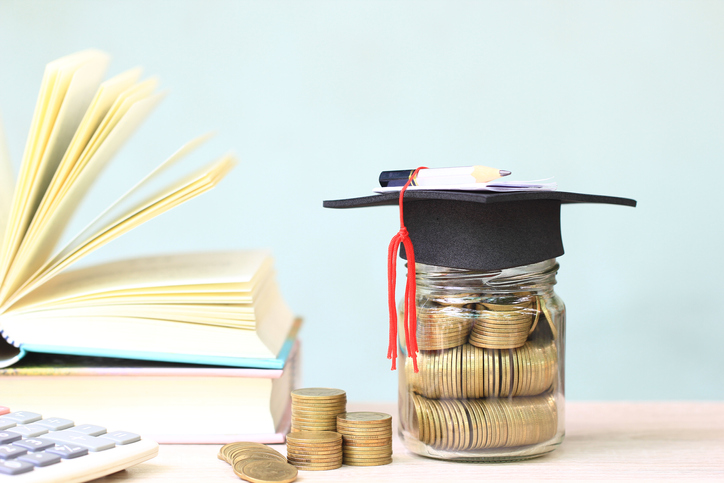 September is a good month for a 'Back to school' for your Finances and Financial matters
I always find September is the month when I plan my financial year ahead.  Not January.  I'm too busy getting over my hangover, planning my detox and too tired after all the holiday activity to work on money then.
So September's when I do it. Below are lists of 'habit forming' suggestions that may move you along the financial management curve to greater control and in turn success. They are not exhaustive but cover headline matters.
I'm not going to try and compete with Martin Lewis here – his Money Saving Expert website (and those of others) are an invaluable resource to know which firms are offering the best deals on things. The below is the nudge to action. Go there or other resources to get the intel on providers who are best for your circumstances
Lists for everyone
Check your bank statements – get rid of any direct debits for services you no longer need
What are the terms of your mortgage? – currently mortgage rates offered to those with equity in their homes are probably at an all time low – With deals offered at below 1%. So switching away from an uncommercial product should be a priority if you qualify for one of the cheaper deals currently available
Review your life assurance and Will. If you have dependants and equity in your home, life assurance is a good idea if you can afford it. A Will is a necessity if your wishes are to be adhered to and it will save your survivors much heart ache. Remember if you have added dependants, altered your assets or taken more borrowing in the last year almost undoubtedly your Will and Life Assurance will need updating.
Credit card debt – if you have debt and are not repaying the balance every month you need consider taking a loan to pay them off and consolidate your position, the interest will be cheaper, then cut up your cards. If you cant afford to pay them back – try not to use them. It's a downward spiral
Christmas – this is not a blog about faith – so please apply this advice to the time of year appropriate to your faith celebrations if Christmas is not your thing. But for those of us who do participate it can be an expensive time.
In September I work out the 'fat' I have in my monetary life.
I take the net wages I get paid every month, I subtract all my monthly expenditure – including socialising, debt and car repayments and what I'm left with is my 'fat'.
I am happy to allocate the 'fat' of October and November and January and February to Christmas, gifts, socialising and all the extra food and drink. That's my Budget – obviously you can do more or less. I stick to this Budget rigidly. I spend from my current account in October and November and pop costs on my credit card in December knowing they will be cleared by the end of February – ready for me to start saving for my summer holiday
Planning ahead
There are many things that can impact your monetary year ahead. Children approaching GCSE's who might need a bit of extra coaching, a child leaving for University, going to University, Parents who need some financial support, a wedding, buying a home. Moving out. Have a think what lies ahead for you. We bought an old house that we are doing up. We do a bit, save some money, then do a bit more. September is when I work out what we are going to do for the year ahead. How much will it cost and how will I save or borrow that money. If the monetary need is large – will we need to holiday at home next year or have a quiet Christmas? Talking about the plan and agreeing it with the whole family gets a sense of shared 'buy in' and ensures we are on the same page with savings and spending.
Are you just paying the interest on debt
You may have agreed to an interest only deal when you took on a financial commitment and it was a stretch. If your circumstances have improved consider altering the arrangement so you are paying down the money borrowed.
Buy to Let Properties
Many people have properties that they originally bought to live in, but then circumstances change and they were let out. Have you obtained 'Permission to let' from your lender. You are obligated to do this.
List for the employed
Have you had an employee review in the last 12 months for salary and performance. If not ask for one. Be sure to ask about development opportunities and ask if there is any training your employer thinks you could benefit from.
If you receive benefits from your employer do they still suit your lifestyle or with a bit of negotiation could you improve your package? Is life assurance, a death in service benefit or pension payments more important to you now than say a fancy company car with you working at home more, say. Your employer won't know unless you discuss this with them and many of these things can be accommodated in a salary package at relatively little cost.
List for the self-employed
January is coming and you need to have your tax affairs finalised soonest, so that you know in advance the details of any tax and Ni you have to pay and/or your accountant has time to negotiate a time to pay if things have not gone to plan. Please therefore get your books and records up together.
Have you reviewed your terms of business, legal agreements and Pricing in the last year. If not you should do this annually, even if there is no necessity to change things. Maybe this time of year represents a good time to get this done.